Japanese Brush Stroking
Creating Magic With The Flick Of A Brush
$45
---
Have you ever wondered how watercolour artists create such precise brushstrokes and beautiful, flowing washes of colour?
Watercolour is a freeing and thrilling medium. Even with its loose nature, watercolours can be tamed and controlled with the right brushstrokes. Mastering the brush is a key step in any watercolour artist's journey. 
Learn how to create a vibrant, expressive watercolour painting with simple, continuous brushstrokes in the minimalist Japanese style. Discover why less is more when it comes to watercolour painting and how to bring landscapes, flowers and animals to life with definite, graceful sweeps of your brush. Gain a thorough understanding of a wide range of brushstroke techniques and how each brushstroke impacts form.
Through detailed artist demonstration and hands-on practice, this course will guide you through all the effects you can achieve with different brushes and strokes and help you refine your unique artistic style. 
'My absolute love in life is teaching, sharing and seeing my artists succeed to become artists in their own right.' — Di Kelly
---
Take A Peak Inside
Create magic and mystery in your watercolours with just the flick of a brush
Inside this course, together we'll learn how to:
Hold and control a watercolour brush
Break down realistic subject matter into line, shape, highlights and shadows
Blend and mix colours
Control the watercolours that you are working with through brushstrokes, washes, blotting and colour testing
Apply stamping, squashing, rolling, and scumbling brush techniques
Layer tones
Build up colour to depict tone, creating three-dimensionality and depth
Avoid overworking as you paint
Mix several colours on a brush at once to create vibration in your final colour
What you'll get when you enrol:
Video lessons in real-time, each demonstrating a step in the painting process, with subtitles and voice-over by Di Kelly
Step-by-step techniques you can apply to your future artworks
Printable instructions
A downloadable materials list
Printable instructions
MEET YOUR INSTRUCTOR
Dianne Kelly is a professional artist that creates vibrant, spontaneous artworks using Japanese brush stroke techniques. She loves helping students confidently experiment with watercolour brushstrokes.  
Frequently Asked Questions
The course is an instant access course. When you sign up, you will receive access to all the course content immediately.
You're free to work through the video lessons at your own pace. You'll have unlimited access, forever. This means you can replay the video lessons any time you like. If there's anything you're having trouble with, simply pause and replay the video at a slower speed.
The Japanese Brush Stroking course is ideal for budding artists looking to learn how to create spontaneous brushstrokes to loosen up and create mystery in their artworks.
The Japanese Brush Stroking course is ideal for budding artists looking to learn how to create spontaneous brushstrokes to loosen up and create mystery in their artworks.
The following lessons are included in the course:

Brushstroke techniques
Have fun exploring all different brush marks, and how easy it is to recreate a definite shape with each mark.

Learn brushstroke and colour mixing techniques to paint an array of flowers, including:

- Freesias and tulips
- Yellow chrysanthemums
- Iris
- Poppies
- Double gerbera
- Pink daisy
- Purple sweet peas
- Bottle brush
- Pink roses
- Apricot tea rose
- White roses
- Cream tea rose with leaf background

Leaves
Learn to mix beautiful greens, create amazing leaf shapes with one brushstroke, and paint beautiful coloured gum leaves.

Foliage and Landscapes
Discover how to create different leaf shapes and colours. Learn how to paint a Tuscan landscape.

Tuscan Landscape
Paint a Tuscan Landscape with your flat brushes.

Flat Brush Techniques
Create an abstract painting with your flat brush marks, then a small cityscape.

All Creatures Great and Small
Discover how to paint a wide range of creatures, including kookaburras, whales, horses, roosters, chickens, seagulls, foxes, parrots, cats and fish.
In Module 2, you'll have the opportunity to create art with the following projects:

- Kookaburra
- Poldark's Irish horse
- Whales – mother and calf
- Giant Canvas Project – scattered flowers
Simply follow through the videos with the instruction worksheets and keep practicing. Practice makes perfect.
You can take as long as you like to complete the course and it comes with an instruction worksheet.
After enrolling, you'll have unlimited access to this course. Feel free to revisit the videos as you need.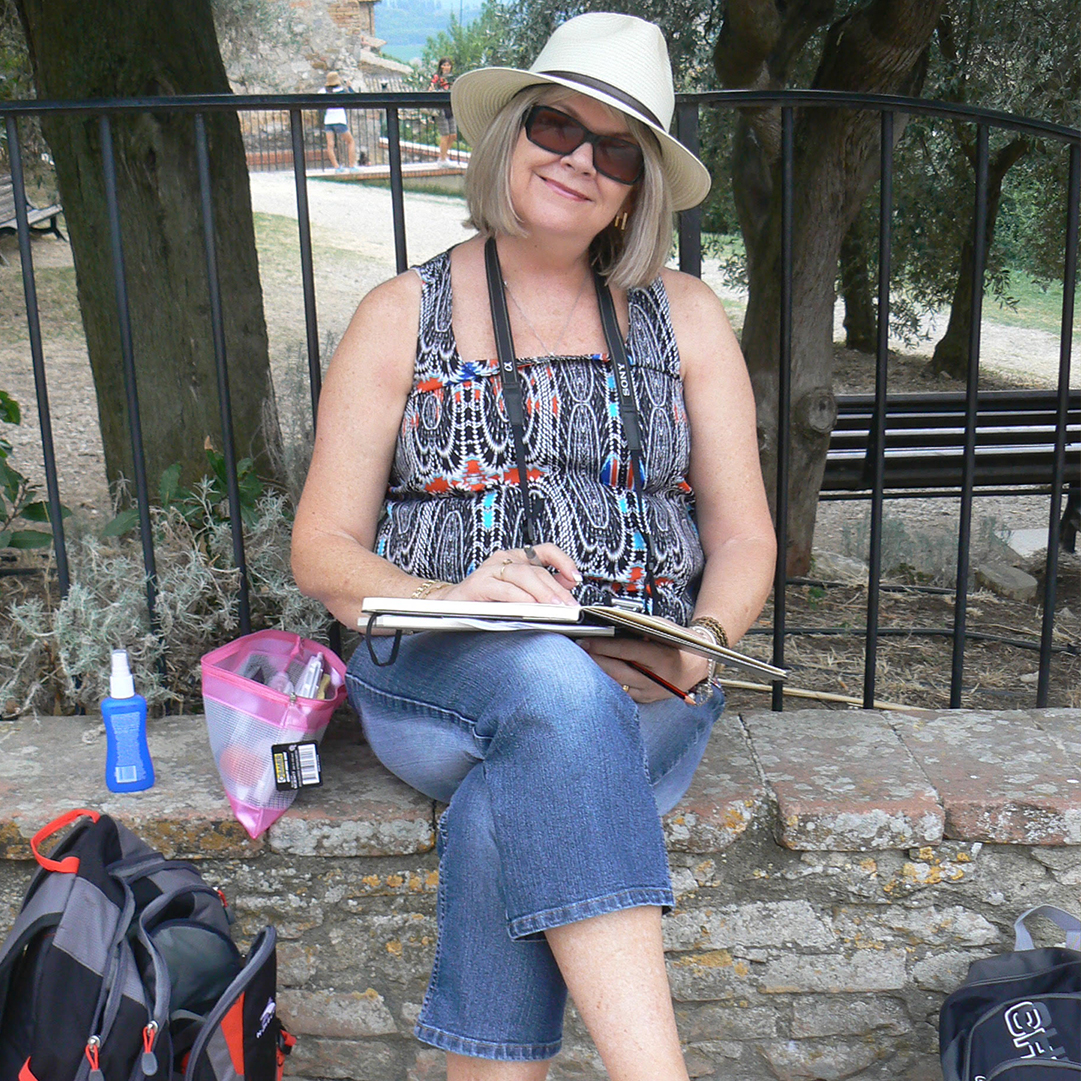 "I am a forever student of Di Kelly...
Di is a wonderfully talented artist and a natural and inspiring art teacher. Di takes the time and interest to bring out the best in all of her students. She is quick to praise her students' work and instil confidence in them as aspiring artists."
— Christine Fegan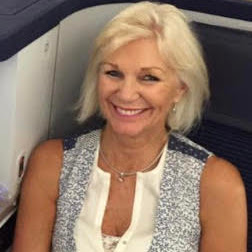 "Di Kelly enabled my 'awakening'...
Di never hems you in, but rather encourages you to explore your talents and abilities. She guides and teaches individually even in a class situation."
— Karin Harper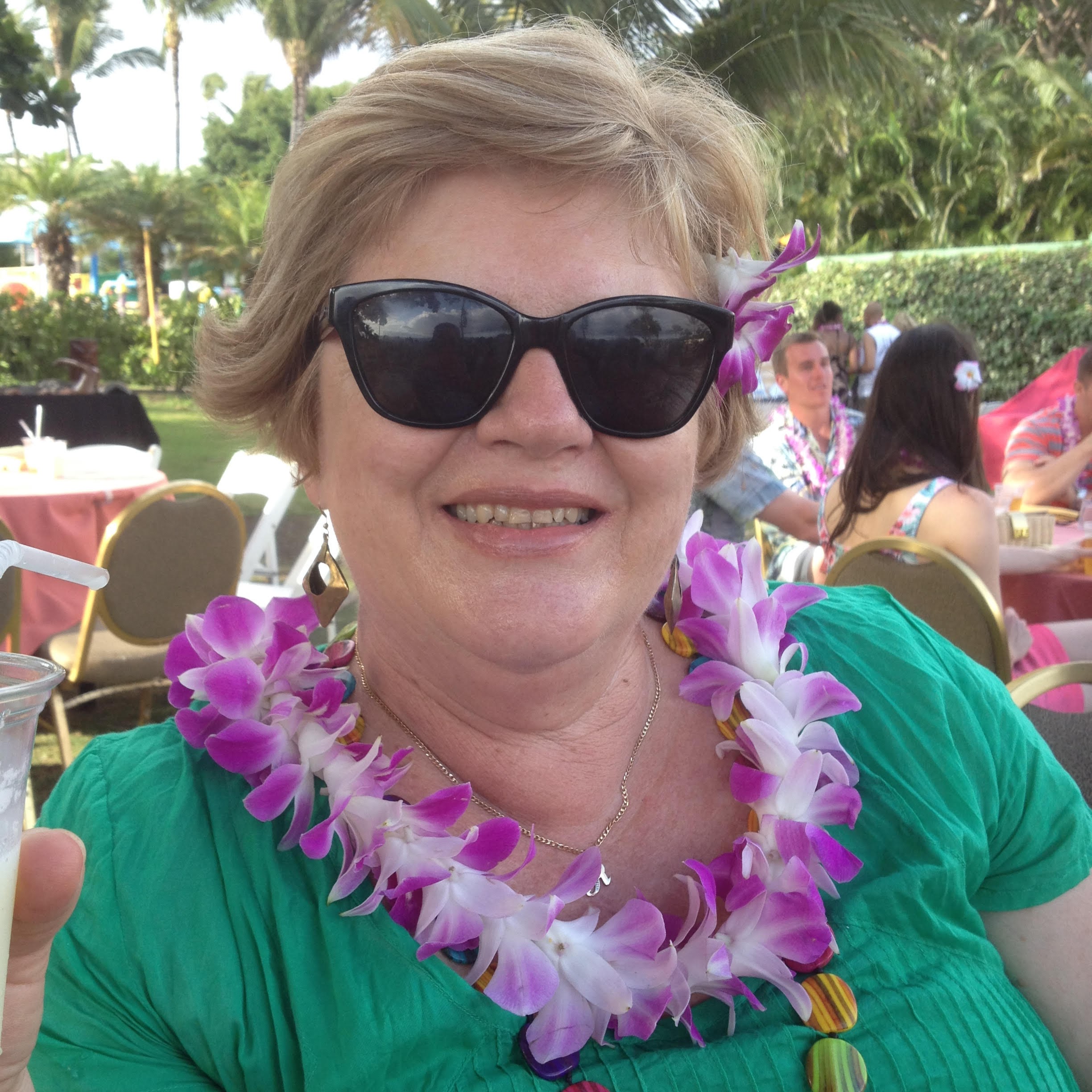 "I have been a student of Di Kelly for several years...
Her creativity and enthusiasm are an inspiration. She encourages you to develop your own style while providing lessons and skills. Let's aim to be loose and luscious in our painting.' 

— Robin Beveridge
Explore the world of watercolour with an accomplished artist
Watercolours are a fascinating medium, full of possibility. Discover how to create magic and mystery with watercolour and bring landscapes, flowers and animals to life with just a flick of the brush.