Painting With Your Right Side
Mystery Flowers
$45
---
Have you ever wondered how the Picassos and Matisses of this world create such original art?
Maybe you've heard people say that the human brain is made up of two hemispheres. The left side is all about logic and reasoning. The right side is all about creativity and perceiving patterns, shapes and relationships – including how they come together to make a whole. 
If you've ever found yourself paralysed, at the mercy of a critical inner 'left-brain' voice that warns you that your 'art will never be any good', it can be wonderfully freeing to have the courage to paint with the right side of your brain. 
Here are some facts that might surprise you: 
Did you know that when you copy a specific subject, the right side of your brain automatically switches off and the left, analytical side of the brain takes over? 
By design, the right side of the brain is spontaneous, carefree, and imaginative. It allows our artistic juices to flow free without inhibition or judgement.
Did you know that many artists feel crippled by a voice of internal criticism? Until they learn to switch it off, be brave and create anyway! 
And finally (from me to you): Your left brain is dead wrong. You are creative. All you need to do is tap into the right side of your brain and permit yourself to play. 
This online course will show you how to draw instinctively using the freehand contour drawing method. You'll learn how to 'break the rules' with loose watercolours and experience painting in the 'now'. 
When you start painting with your right side of the brain, you'll find you have a newfound sense of freedom and confidence. Your paintings will evolve before you in spectacular, miraculous ways.
"I love this creative exercise as it encourages originality and playful experimentation. Just enjoy the fun playing as your pencil or pen slides over the paper and your paints all mix together beautifully!" — Di Kelly
---
Take A Peak Inside
Play with colour and create stunning art with the right side of your brain
Inside this course, together we'll learn how to:
Draw using the contour drawing method
Paint loosely and with imagination
Paint using colour vibration
Use your pencil to create tone and personality in your linework
Lose the fear of colours spontaneously mixing together
Paint using Japanese brush strokes with several colours on your brush at one time
Create shapes from your imagination
Mix colours to create colour vibration
Paint beautiful colour combinations without making mud
Mix analogous colour schemes
The most important skill you'll learn is the ability to look at any subject you'd like to paint and imagine many, many ways to produce the final work of art.
What you'll get when you enrol:
Video lessons in real-time, each demonstrating a step in the painting process, with subtitles and voice-over by Di Kelly
Step-by-step techniques you can apply to your future artworks
Printable instructions
MEET YOUR INSTRUCTOR
Artist Di Kelly has spent years learning how to embrace the creative right side of her brain. She loves helping students overcome their fear and discover how to confidently play and experiment with their art.
Frequently Asked Questions
The course is an instant access course. When you sign up, you will receive access to all the course content immediately.
You're free to work through the video lessons at your own pace. You also have unlimited access, forever.

This means you can replay the video lessons any time you like. If there's anything you're having trouble with, simply circle back and watch again closely.
The Painting On The Right Side of the Brain course is the perfect course for anyone looking to enhance their creative process by tapping into the 'intuitive' side of the brain.
The course includes lessons on contour drawing, colour mixing and how to paint loosely with watercolour. As an artist, you'll learn to embrace experimentation and experience what it's like to paint in the 'now'.
This course will teach you how to tap into your imagination and artistic side. This is essentially a master class in creativity, allowing you to dive right in and explore your creativity with an array of different techniques.

You'll learn:

- How to draw with skill, personality and character using freehand contour drawing
- How to create images from coloured shapes and lines
- How to create softness, movement and mystery in your artworks with loose watercolours and simple Japanese brush stroking techniques
Simply follow through the videos with the instruction worksheet.
You can take as long as you like to complete the course and it comes with an instruction worksheet.
After enrolling, you'll have unlimited access to this course. Feel free to revisit the videos as you need.
Good question. I recommend investing in the following supplies:

- Watercolours in a variety of colours (yellows, blues, pinks, reds) - I recommend Daniel Smith watercolours
- 1 x very fine tip waterproof black marking pen
- 2 x water containers
- Thin drawing paper or A1 white printers paper
- A4 hot pressed (smooth) 300 gram watercolour paper
- A3 hot pressed (smooth) 300 gram watercolour paper
- 1 x size 10 'Neef' mop brush
- 1 x size 6 mop brush
- 1 x very sharp 8B lead pencil

If you have a limited budget, don't worry — start with second-hand materials and slowly build up your stash of art supplies.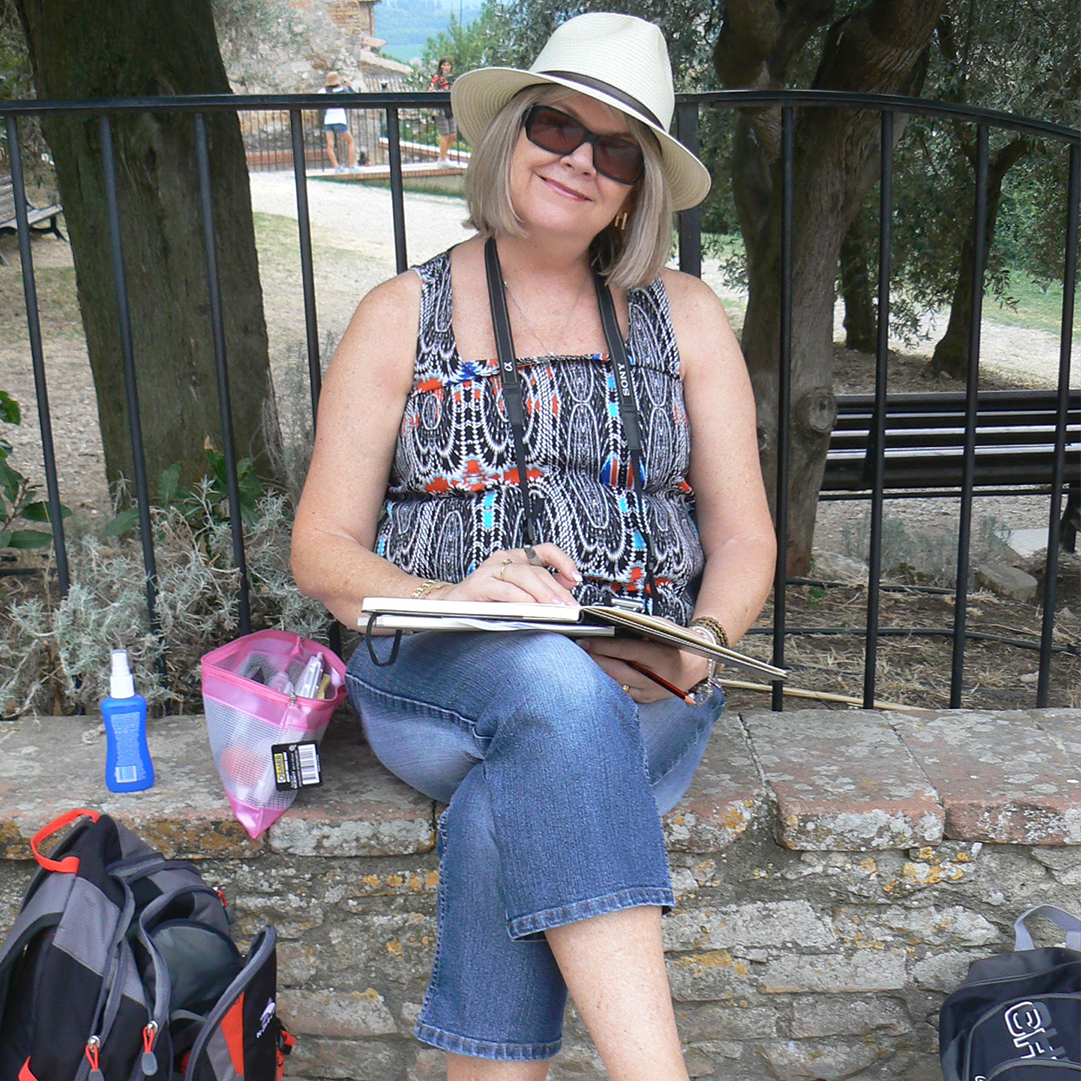 "I am a forever student of Di Kelly...
Di is a wonderfully talented artist and a natural and inspiring art teacher. Di takes the time and interest to bring out the best in all of her students. She is quick to praise her students' work and instil confidence in them as aspiring artists."
— Christine Fegan
"Di Kelly enabled my 'awakening'...
Di never hems you in, but rather encourages you to explore your talents and abilities. She guides and teaches individually even in a class situation."
— Karin Harper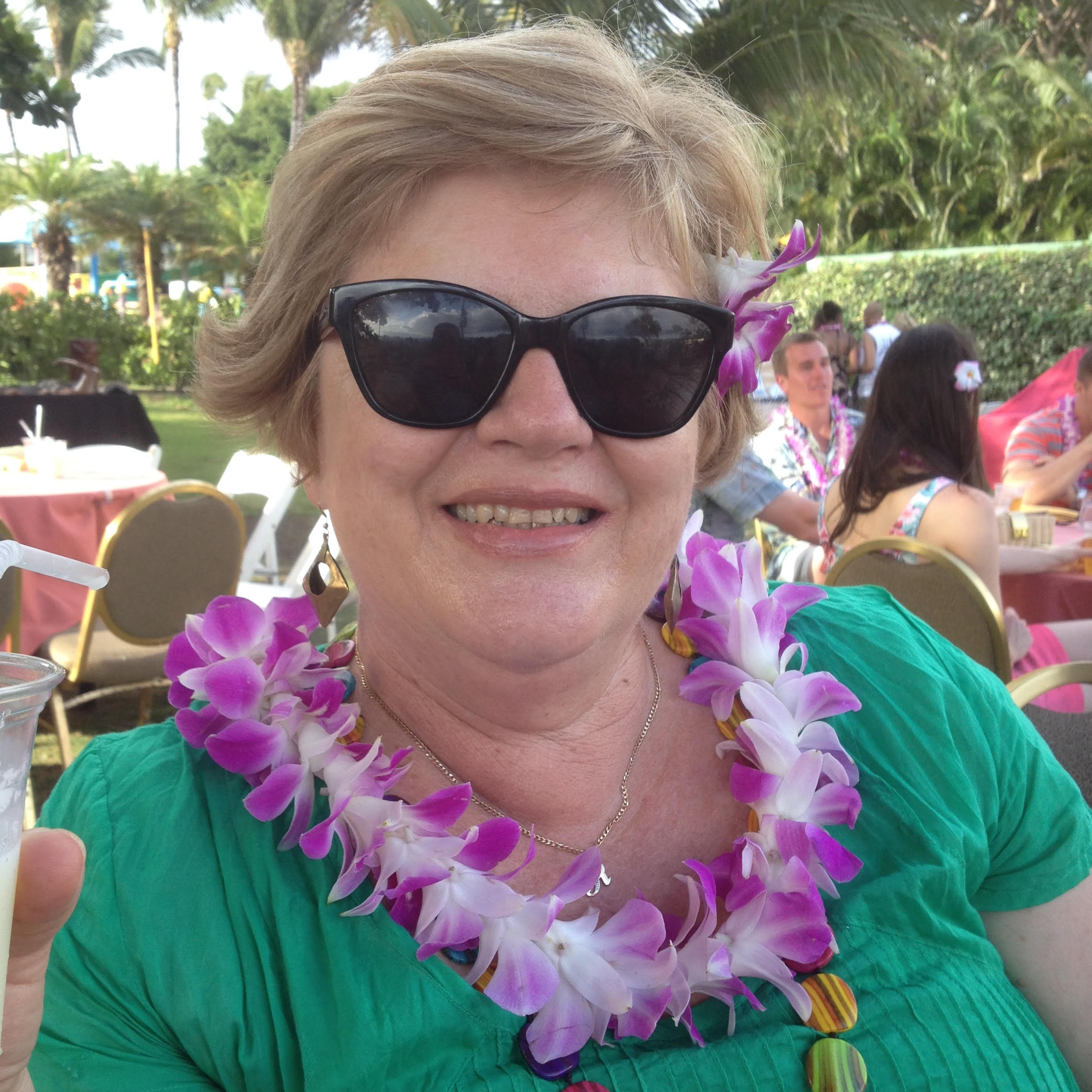 "I have been a student of Di Kelly for several years...
Her creativity and enthusiasm are an inspiration. She encourages you to develop your own style while providing lessons and skills. Let's aim to be loose and luscious in our painting.' 

— Robin Beveridge
Explore your untapped creativity with an accomplished artist
Now's the time to take the leap and learn to express your creative right brain. Discover how to create any shape you can imagine with drawing and watercolour.