My Loose, Juicy, Watercolour Techniques
Learn To Create Mystery
$45
---
Do you feel irresistibly drawn to watercolour art?
Ever wanted artistic guidance from an expert teacher? What if you gave yourself the chance to paint fearlessly? 
When you fall in love with watercolour, you begin a journey into a world of vibrant colour: a liquid flow of beauty and mystery. With this unique art form, you can achieve wonderful transparency and beautiful accidents not possible with any other medium. 
Painting with watercolour allows you to embrace spontaneous self-expression. From cascading wet washes to staccato dry brush effects, from glowing colours to rich, transparent darks, watercolour thrills with its boldness and energy. 
If you want to develop your skills as a watercolour artist, this is the course for you. Discover the freedom and fun of watercolour, and gain the confidence to paint with water without fear. 
This online course will teach you how to glaze layer upon layer to create luminosity and lacey edges. You'll learn how to create controlled wet shapes and make conscious choices about the watercolour effects. You'll come away from the course with a feeling of wonder and addiction to this extraordinary medium and newfound confidence in your ability to create art with water and ink. 
'Watercolours are my personal favourite medium. I especially love the spontaneity, mystery and the unexpected ways the colours move. Learning to let go of fear and paint fearlessly with watercolours will make your heart sing.' - Di Kelly
---
Take A Peak Inside
Embrace the freedom and fun of watercolour!
Inside this course, together we'll learn how to:
Grasp your brushes to create different watercolour effects
Understand value, hue and counterchange
Make a watercolour glaze
Make conscious choices about composition with the three steps of 'wet into wet'
Pull and spray (water is your best friend!)
Let go of fear and paint into a wet shape
Loosen up your edges (the Italian window way)
Lift off colour, create and pull out shapes
Mix your colours on the paper
Find your shapes and use lost and found edges
What you'll get when you enrol:
11 video lessons in real-time, each demonstrating a step in the painting process, with subtitles and voice-over by Di Kelly
9 fun projects
A step-by-step formula that you can apply to your future watercolour paintings
A downloadable materials list
Printable instructions
All videos are easy-to-follow with crystal clear instructions. In every lesson, I encourage you to experiment and play with the new watercolour techniques you pick up and provide tips to help you develop your own confident personal style. My practical art projects will help you express yourself so you can become your own favourite artist.
MEET YOUR INSTRUCTOR
With more than 40 years' experience making stunning watercolour art, artist Dianne Kelly has always been irresistibly drawn to watercolour. Something about the mysterious way the ink spills and cascades across the canvas. 
Watercolours give artists unique freedom not afforded by any other artistic media. Di's obsession with watercolours led her to pen the book, 'The Art Of Watering Colour', an essential guide to help aspiring watercolour artists make the most of this freedom. In much the same way, this online course is designed to help you fall in love with watercolour and paint with confidence.
Frequently Asked Questions
The course is an instant access course. When you sign up, you will receive access to all the course content immediately.
You're free to work through the video lessons at your own pace. You also have unlimited access, forever.

This means you can replay the video lessons any time you like. If there's anything you're having trouble with, simply circle back and watch again closely.
My Watercolour Techniques is an excellent next step for people who have taken my free Giant Red Poppy course! It's designed for people who are just starting out or who have a little experience with watercolour, and want to take their craft to the next level. The course comprehensively covers basic and advanced watercolour techniques to help you develop your unique self-expression as a watercolour artist.
The classes in the course cover a wide array of topics, perfect for the budding watercolour artist who wants to grow their confidence in this beautiful medium. I instruct you on everything from glazing and painting into wet shapes to loosening up edges, lifting out shapes and mixing colours on paper, as well as how to combine your watercolours with pastels to create texture.
You'll discover how to create many different marks, strokes and lines using each of your brushes. You'll also learn how to mix colours together to create colour vibration and exactly how professional watercolour artists create a stunning 'tissue paper' glazing effect. You'll learn paper moisture techniques, how to drop colours onto a wet surface, and how to lift off colour at the damp or dry stage to create shapes. Best of all, you'll have plenty of fun practising with creative projects designed to foster your love of watercolour.
Simply follow through the videos with the instruction worksheet.
You can take as long as you like to complete the course and it comes with an instruction worksheet.
Often, students feel an unnecessary fear of painting with water. The truth is: Watercolour can be mastered by anyone who devotes themselves to playful learning. All you need is the opportunity to practice.
Of course. After you enrol, you'll enjoy unlimited access to this course for as long as you like. Simply return whenever you'd like a refresh.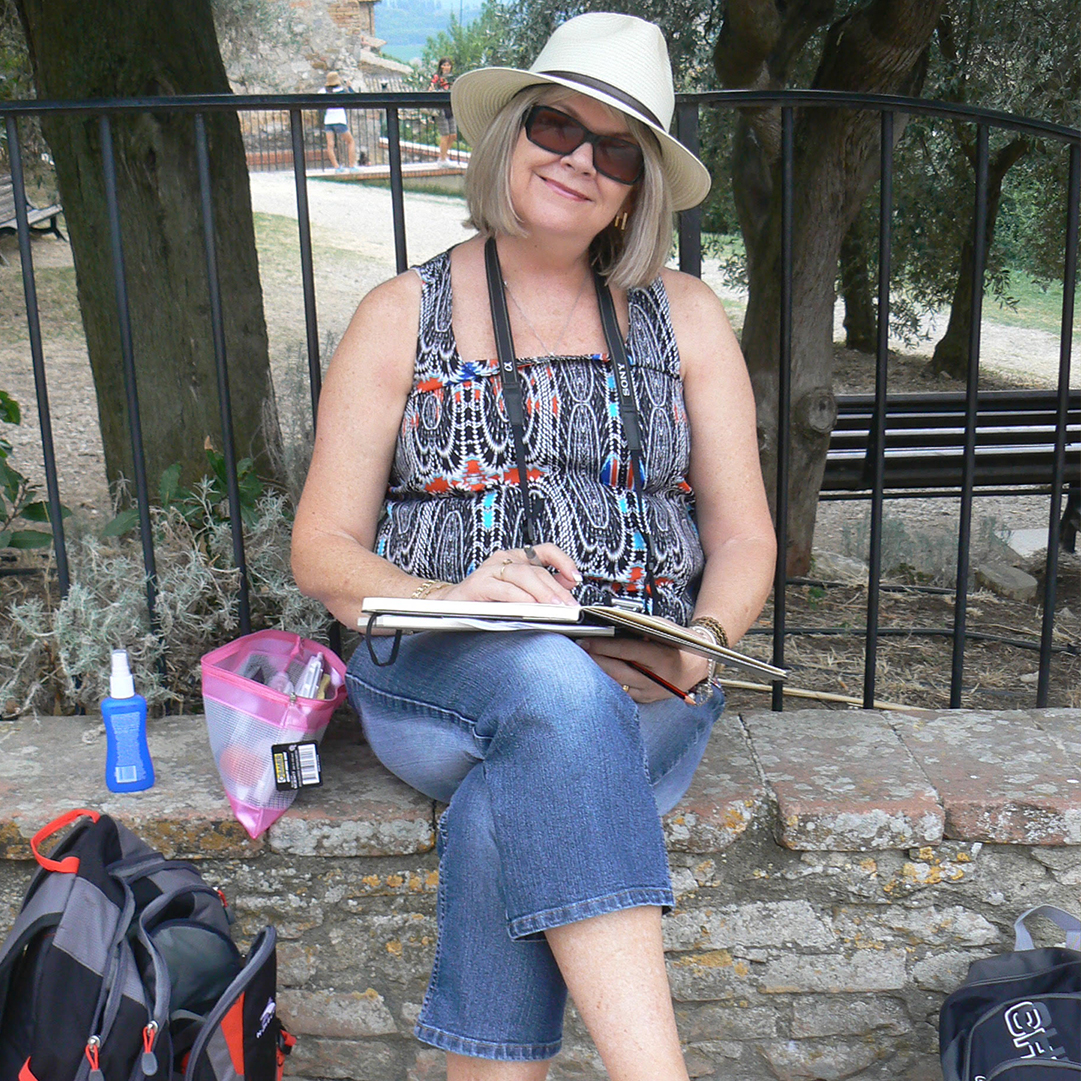 "I am a forever student of Di Kelly...
Di is a wonderfully talented artist and a natural and inspiring art teacher. Di takes the time and interest to bring out the best in all of her students. She is quick to praise her students' work and instil confidence in them as aspiring artists."
— Christine Fegan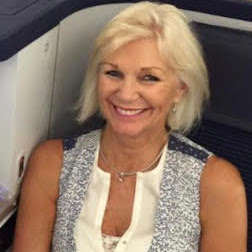 "Di Kelly enabled my 'awakening'...
Di never hems you in, but rather encourages you to explore your talents and abilities. She guides and teaches individually even in a class situation."
— Karin Harper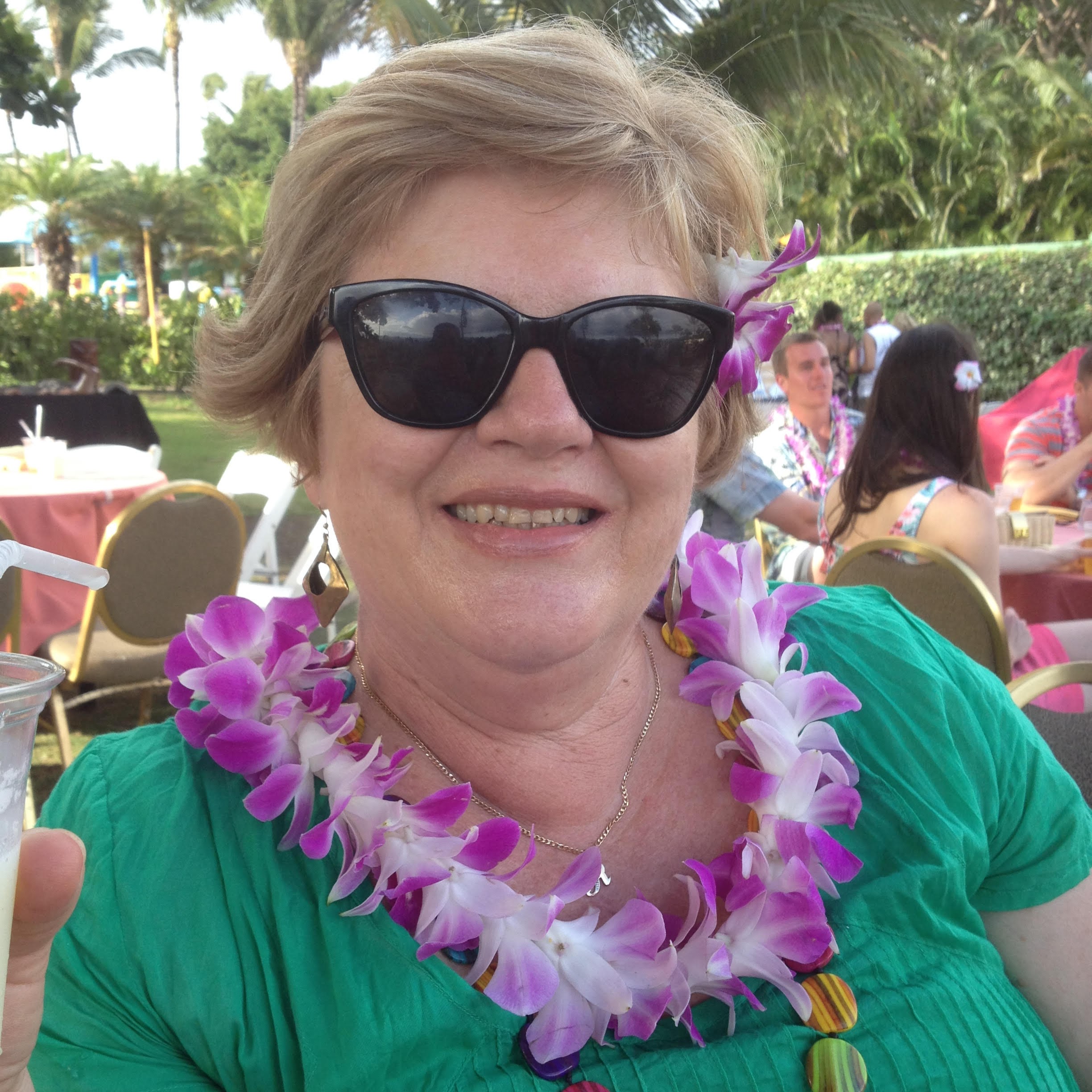 "I have been a student of Di Kelly for several years...
Her creativity and enthusiasm are an inspiration. She encourages you to develop your own style while providing lessons and skills. Let's aim to be loose and luscious in our painting."
— Robin Beveridge
Explore the world of watercolour with an accomplished artist
This course will help you establish your own identity and style as a watercolour artist. Watercolours offer an incredible sense of freedom and mystery. Unlock the mystery and watch the beautiful colours and effects come alive before your eyes.